Home
›
Products
›
Af-french-film-festival-2023
French film festival 2023
Description: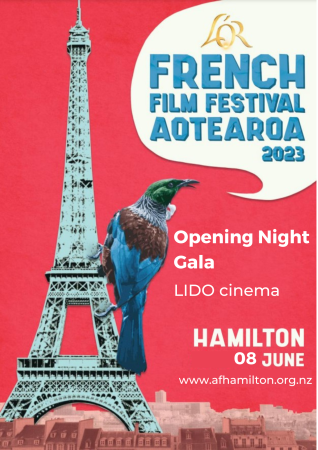 Alliance Francaise Hamilton is delighted to bring you a special celebration to kick off the French Film Festival in style!

Join us for the opening night on 8 June 2023! Our event will be held between the two evening films, and includes a discounted ticket at the special Alliance Member price, plus a selection of canapés, nibbles and treats. You can purchase your selection of alcoholic and non-alcoholic beverages from the Lido café/bar.
Make your choice between Two Tickets to Greece starting at 5.45pm and join us afterwards, or arrive early for Masquerade which starts screening at 8pm.
If you are truly dedicated and want to see both films on the same night you can get additional tickets directly from the Lido.
We also have an Event only option for you to join us if you are not an Alliance member or have already bought your film tickets – the more the merrier! Use the promo code FFF2023 at check-out to purchase the Event only.
Let's get in the mood for movies!